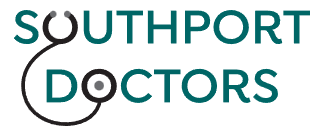 Dr Donna Armstrong graduated from the University of Queensland Medical School in 1982. Following graduation, she worked for three years at the Royal Brisbane Hospital where she developed a particular interest in Anaesthetics. However, in 1986 an opportunity arose to work in the rural community of Monto where, for the following twenty years, she provided whole of life care, including emergency care, hospital inpatient management, surgery, obstetrics and General Practice.
Dr Armstrong relocated to the Gold Coast with her husband and two children in 2006 where she continues to practice in all areas of general practice at Southport Doctors. Donna particularly enjoys women's health; including contraception, pregnancy and postnatal care, and children's health.
Skin cancer medicine became more of a focus in 2008 and, after completing significant additional study and assessment in the diagnosis, treatment and management of skin cancer, Dr Armstrong is now a fully accredited skin cancer doctor with the Skin Cancer College of Australasia. She performs all surgical repairs including complex flap surgery and grafts, achieving attractive cosmetic outcomes for her patients.
Outside of the practice, Dr Donna enjoys Pilates, musical theatre, and expanding her collection of Mariana earrings.
General Practitioner, Accredited Skin Cancer Physician, Travel Medicine.
Monday
Tuesday
Wednesday
Thursday
Friday
Make An Enquiry - Dr Armstrong
Book An Appointment Online