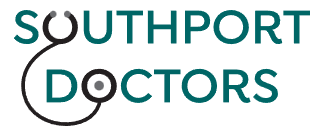 OUR SERVICES SOUTHPORT DOCTORS
Southport Doctors offer a range of general medical services to patients of all ages.
At Southport Doctors we offer general health, which covers physical, mental and social health issues. General health covers the overarching health of patients by conducting health assessments, treatments plans and management of current ongoing health problems, including temporary and chronic diseases.
General health assessments may be required for compensation claims, insurance, aviation and driving medicals.
It's important to stay on top of your health, which is why visiting a GP is important, and depending on your health and age, we will recommend how often you should have a general health check-up.
Dr Donna Armstrong and Dr Neil Chorley offer skin cancer management services through Southport Skin Cancer Centre. Both doctors have a range of experience treating and managing skin cancer patients.
Skin cancer checks involve a full-body skin check. Treatment for skin cancers can either include non-surgical treatment using laser technology or surgical treatment through complex excisions, requiring skin flaps and grafts.
Immunisations and Vaccinations
Immunisation and receiving vaccinations is an important part of your health. They help protect you from contracting harmful infections and diseases. Vaccinations do not provide 100% protection and immunity from disease; however, they are generally effective in around 85-95% of people. Vaccinations save lives.
It is especially important for children to receive the recommended vaccinations outlined by the National Immunisation Program Schedule.
Both Dr Donna Armstrong and Dr Anna Mullins are interested in women's health and antenatal care.
It's very important that women during their busy schedules take the time to care for their health and wellbeing. This includes going for check-ups with a GP interested in women's health. The GP will discuss many areas regarding women's health with you, including aging, sexual health, birth control, pregnancy, motherhood, breast and ovarian health, stress and many other areas concerning a female's health.
Medical Termination of Pregnancy
Southport Doctors offer safe and effective medical termination of pregnancy on the Gold Coast. Medical Termination of Pregnancy (MTOP) is a safe and effective method of terminating an early pregnancy, up to 9 weeks gestation, using medication rather than surgery.
Dr Michael Read at Southport Doctors performs vasectomies and has over 30 years' experience. A vasectomy is a minor surgical procedure which blocks sperm from passing from the testicles, providing permanent birth control.
Dr Read performs the open-ended no-scalpel vasectomy, which is preferred due to the lower risk of complication.
Dr Michael Read performs circumcisions and has more than 30 years' experience performing the procedure on all ages, from infants through to elderly men. The circumcision procedure is a simple surgical removal of the foreskin – the sleeve of skin covering the tip of the penis.
Dr Read, alongside medical studies show that infancy is the best time to become circumcised, as it comes with many lifelong health benefits and reduces chances of infection and certain penile diseases. Many teens and older males may seek circumcision due to medical, health, sexual, cultural, religious or cosmetic reasons.
As a traveller, it is essential to be aware of the potential health risks that may exist in your destination country. One way to protect yourself is by getting the necessary travel vaccinations before your trip.
Medicinal Cannabis Clinic
Our Medicinal Cannabis Clinic is run by Dr Michelle Groves who is an authorised specialist prescriber for Medicinal Cannabis. There are very strict guidelines for approval through the Therapeutic Goods Authority.
Southport Doctors offers a wide range of podiatric services to help you improve your foot health. Whether you're experiencing heel pain, plantar fasciitis, ingrown toenails, or another foot problem, we can provide the care you need.
The team at Southport Doctors are proud to offer services to patients of all ages from unborn infants through to the elderly. Each of our doctors have a wide range of experience caring for patients in a number of aspects of health. Learn more about the people that make up Southport Doctors!