Medical Termination Of Pregnancy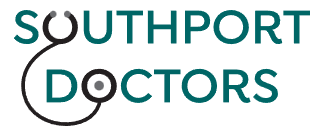 Medical Termination of Pregnancy
Southport Doctors offers safe and effective medical termination of pregnancy on the Gold Coast.
Medical Termination of Pregnancy (MTOP) is a safe and effective method of terminating an early pregnancy, up to 9 weeks gestation, using medication rather than surgery.
Medical Termination is a two-stage process. The first stage involves taking a tablet which blocks the hormone necessary for the pregnancy to continue. This is followed 24-48 hours later by a second medication which causes the contents of the uterus to be expelled.
The cost of the consultation is $450, and you will receive a Medicare rebate of $76.95. This does not cover the cost of the medication or any required tests.
Before prescribing the medication you need to have a Dating Scan completed. The dating scan referral can be completed by your usual GP or by one of our GP's. This initial consultation fee would be $89.75 with a Medicare Rebate of $39.75.
When booking in for the MTOP you can choose to do this either via Phone Consultation or Face-to-Face Consultation, please let reception know upon booking if you would like a Phone Consultation. Please note that telephone appointment rebates may differ from face-to-face appointments as rebates are only available to patients who have attended the practice in the last 12 months.
If you would like to book an appointment, please call our reception staff on 07 5531 3205 or complete the enquiry form on this page.
Please fill in the online enquiry form to ask a question or request an appointment.
Our Modern, State of The Art Clinic
Subscribe To Our Newsletter