Gold Coast Vasectomy Centre is operated by Dr Michael Read who has more than thirty years' experience performing vasectomies.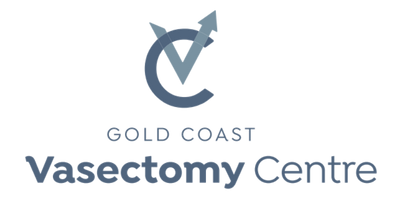 Dr Michael Read has been performing vasectomies for over 30 years
Gold Coast Vasectomy Centre is operated by Dr Michael Read who has more than thirty years' experience performing vasectomies.
What is a vasectomy?
A vasectomy is a minor surgical procedure that blocks sperm passing from the testicles. Sperm adds very little volume and appearance to semen as most ejaculation fluid is made in the prostate and seminal vesicles, so ejaculation fluid will still look the same afterwards.
The procedure provides effective permanent birth control. Dr Read has extensive knowledge, experience and understanding of the various techniques required to perform the vasectomy.
Dr Read prefers and performs the no scalpel (keyhole) vasectomy. The procedure involves a tiny puncture in the scrotal skin and looping the vas deferens (sperm carrying tube) through it. A segment will be removed, and the end closest to the body is sealed. The tube is then returned to the scrotum. No stitches are required, and this procedure is preferred because of the lower risk of complications.
Once the risk of pregnancy is gone, males have claimed their sex lives are better. Re-joining of the tube is a 1:1000 risk, and so vasectomies still offer a greater safety net than many other forms of contraception.
The vasectomy is permanent and usually cannot be reversed, so all patients (especially younger) must be confident when going ahead with the procedure. You can expect to have normal testes, hormones, erections, ejaculation and libido.
Initial vasectomy consultation at Gold Coast Vasectomy Centre
During your initial consultation, Dr Read will discuss the procedure and decide whether you are a suitable candidate for the vasectomy and his no scalpel procedure.
Prior to the consultation, you should shave and clean your scrotum and pubic area. You are also required to avoid all food and drinks four hours prior to your scheduled appointment.
Recovery after a vasectomy
Dr Read will also discuss whether or not you would like medication to relax and sleep throughout the procedure. If you decide to take sedation or sleep medication, you will not be permitted to drive afterwards. Even if you choose not to use medication or sedation, you should arrange for someone to drive you home after the procedure.
You should lie down for the remainder of the day and apply regular ice packs. The following day should also be taken easy and rest is recommended. Recovery is quick after the treatment.
The hole is barely visible and so there are little external issues to see post vasectomy.
Please fill in the online enquiry form to ask a question or request an appointment.
Gold Coast Vasectomy Centre
Dr Michael Read has performed vasectomies for more than thirty years. To learn more about the vasectomy procedure and Dr Michael Read, click below to visit the Gold Coast Vasectomy Centre website.
Frequently Asked Questions
Dr Michael Read is available to answer all questions regarding your vasectomy. Please take a read through our FAQ's to see if your question has already been answered. Please call Gold Coast Vasectomy Centre on 1300 DR READ or click here if you require further information or would like to book a consultation.
What is a vasectomy procedure?
A vasectomy is a minor surgical procedure blocking sperm from the testes. It is an effective procedure for birth control.
How long does a vasectomy procedure take?
A vasectomy procedure can take anywhere between 15 -30 mins.
Where do the sperm go after a vasectomy?
After undergoing a vasectomy, active sperm can remain in the vas deferens tube ahead of the cut for some months post-procedure. Eventually, all sperm die, dissolve, and are absorbed by the body, a process that occurs with all cells.
Vasectomy does not affect the testes and so they will continue to function as normal and produce sperm. It is the act of cutting and sealing the vas deferens tube that blocks the sperm from entering the semen and therefore eliminating the risk of pregnancy.
Does a vasectomy involve a man's sex organs?
No, neither the penis nor testicles are affected. Semen and male hormones are produced as usual. Studies on men, both before and after vasectomy, have demonstrated that no hormonal changes occur.
Does vasectomy affect sex enjoyment or a man's ability to reach climax?
You will not experience any change and should expect to have normal libido, erections, orgasm and ejaculations of semen but the discharge is sperm-free. The absence of anxiety of accidental pregnancy may add a greater sense of pleasure.
Is vasectomy painful?
During the procedure we take effective measures to care for our patients and prevent pain. You will be given sedation and strong pain medication, local anaesthetic to ensure you are comfortable. The procedure takes 20-30 minutes. Some patients prefer to avoid sedation, and have local anaesthetic only, so they can drive home. Though, we do recommend arranging for someone to drive you home. Usually there is no significant post-operative pain. Paracetamol is a safe and readily available pain reliever.
Do I need to take time off from work and other commitments after the procedure?
Most men can return to their normal occupations 2 to 3 days post-procedure; however, it is advised to avoid heavy work or sport for 7 to 10 days
How safe is vasectomy?
All surgical procedures involve some risk, but a vasectomy is a simple and safe method of contraception. The no-scalpel, keyhole technique is being adopted as the preferred method due to its lower risk of complication.
Minor complications may include local swelling, bleeding and infection but these are rare occurrences. All potential risks and complications, along with ways to minimise this risk, will be discussed in your initial consultation.
What are some complications that can occur as the result of a vasectomy procedure?
Vasectomy is a virtually safe procedure. However, there is the chance that some local swelling may occur as well as internally bleeding.
How long after a vasectomy can I resume intercourse?
Yes, as soon as you are comfortable. This may only be a matter of days. However, the tubes are not clear immediately and contraception must continue until your semen is clear and you have advice to stop.
Can a man get a woman pregnant after a vasectomy?
Active sperm may remain in the vas (tube) ahead of the cut and come out in the semen for some time after the operation. This varies with each man but might take up to several months. A contraceptive method must still be used until the semen is tested and you have been received advice of a clear semen sample. In very rare instances, a tube may fuse back together, letting sperm pass through, or one side may have more than one tube.
Can I have it reversed later if I choose?
The decision to have a vasectomy should be made with the understanding that it is a permanent means of birth control.
Although vasectomy can often be reversed, this process can be costly and unsuccessful. It is important to have an adequate discussion with all parties involved and be fully informed prior to going ahead with the procedure. You will receive all the relevant information and be given the opportunity to ask any questions in your initial consultation.
If you are thinking about a reversal now, perhaps you should take more time to decide if vasectomy is right for you.
How do I prepare for my procedure?
Avoid Aspirin and anti-inflammatories like Ibuprofen. Shave the scrotum and pubic area and thoroughly clean the area. It is best to wear firm underpants rather than boxers.
What has been the experience of other men after the procedure?
The great majority of men are happy about vasectomy and recommend it to their friends. Few men express reservations or regret. Usually these have had complications, insufficient discussion beforehand, expected it to solve a previous problem, or were pushed into having the operation.
Does Medicare refund any of the procedure cost?
The cost of the consultation and procedure must be paid in full prior to surgery however a minimal rebate is refundable by Medicare.
Our Modern, State of The Art Clinic
Subscribe To Our Newsletter