Our team of doctors offer a range of general health services to patients, complimented by the very best patient service and care.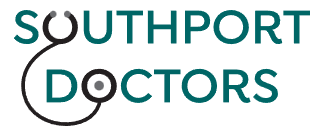 GENERAL HEALTH SOUTHPORT DOCTORS
It's important to check general health concerns with a GP
Our doctors offer a range of general health services to patients, complemented by the very best patient service and care.
If you are worried about your health, sick or have symptoms, it's best to book an appointment with a GP, as they will perform a general health check and ask questions to find out what the best course of treatment may be. A GP is also able to order further tests or refer you to a specialist if they suspect you may require specialist treatment.
Some reasons to visit a GP
Skin disorders (rashes, cysts, acne, and dermatitis etc.)
Back problems
STI's/STD's
Cholesterol problems
Anxiety and depression
High blood pressure
Headaches and migraines
Eyesight issues
Chronic neurological disorders
Chronic disease management (diabetes etc.)
Upper respiratory problems (asthma, influenza, pneumonia etc.)
Joint disorders (osteoarthritis etc.)
Vaccinations and immunisations
Prescription medication
Referrals for scans or tests
Referrals to specialists
WorkCover compensation claims
Insurance, driving and aviation medicals
General health assessment
Elderly health assessment
Mental health treatment plans
Male health issues
Female health issues
Children's health issues
Review existing health conditions
This does not include every reason a patient may visit a GP. Visiting a GP first is required for many health issues. The GP's aim is to look after the health and wellbeing of all patients by picking up on major health issues before they occur or are only in the early stages of development.
Patients of all ages, regardless of their fitness level and gender can be at risk of different health conditions and should undergo health checks for different reasons.
If you would like to book in for an appointment with one of the GP's at Southport Doctors, please contact us by clicking here or calling us on (07) 5531 3205.
Please fill in the online enquiry form to ask a question or request an appointment.
Meet The General Health Practitioners
Frequently Asked Questions
What is earwax?
Earwax or cerumen is the oily residue produced in your ears. The purpose of earwax is to keep your ears healthy and clean. Earwax naturally moves through the canal gathering dead skin cells and dirt. Many doctors recommend that you do not use cotton swabs to clean your ears as you run the risk of pushing the wax deeper.
What is earwax compaction?
The body is normally able to move earwax through the canal with no problem but there are times when a build-up occurs making it difficult or impossible for the wax to be pushed out of the canal effectively. The wax then gets stuck and, in many cases, hardens and cannot be softened or removed at all. At this stage we recommend you book an appointment to have your ears professionally cleaned.
What are the symptoms of earwax compaction?
An excessive build-up of earwax can cause a number of symptoms including:
Earaches and pain
Hearing loss
Tinnitus (ringing in the ears)
Drainage or discharge that has an odour
A feeling of fullness, like you are wearing earplugs
The ears are extremely delicate which is why we urge you to contact your doctor before trying to alleviate your symptoms on your own.
Why are eye exams important?
Doctor visits don't have to be limited to your primary care physician. One of your annual doctor visits can be made to your eye doctor. Your eye doctor will not only be able to determine if your eyesight is getting worse, but the health of your eyes can also tell the doctor a lot about the health of the rest of your body. An eye exam can detect a melanoma which is an eye cancer that should be treated immediately. These exams can also show if you're suffering from high blood pressure, a brain tumour, or macular degeneration. While most of these conditions are rare, early identification will increase your chances of reducing the symptoms or eliminating the condition altogether.
What should I do before a health care visit?
Before your health care visit, you may want to write down the following information:
Your questions and concerns. Put your main problem first on your list, so you can bring it up right away. Then list other following problems that you want to mention.
Your signs and symptoms. Anything that you can show or describe to your doctor, such as a rash, swelling, pain, dizziness, or itching. Be prepared to describe what your symptoms feel like, when they started, and what makes them better.
Any medications that you take, including prescription drugs, over-the-counter drugs (such as pain relievers), vitamin supplements, and herbal medicines. List why you take each drug, how much of the drug you take, and how often you take it.
Information about your past doctors and your health history.
What is a health history?
A health history is a record of your general health. You may be asked about your health history over the phone or at your appointment. You may get a health history form to fill out before or during your visit. If you do not understand the questions, the office staff can help you.
Include information about the following:
Illnesses and injuries
Hospitalisations
Surgical procedures
Vaccinations (shots)
Medications (ones you take now as well as ones you have taken in the past)
Allergies
Bad reactions to medications and foods
Exercise habits, diet, and substance use (including alcohol, tobacco, and marijuana use)
Illegal drug use
Factors or events that have a major effect on your life, such as stress at work, getting married, or moving
Family history of disease (including aunts, uncles, cousins, grandparents, parents, brothers, sisters, and children)
The GP is usually the first doctor you visit
A general practitioner is usually the first doctor you visit when you suspect a health issue. Your GP is able to order tests to be taken or refer you to another doctor, usually a specialist.
What are STI's?
Sexually transmitted infections are infections which are passed on through vaginal, anal or oral sex. Most are transmitted through sexual fluids or skin to skin contact of the genitals.
If suspect an STI, please get tested.
How do I tell my partner if I test positive?
It is important to notify your partner or sexual partners if you test positive for an STI, because it's the right thing to do. Your doctor can speak to you and offer ways in which you can tell them.
Our Modern, State of The Art Clinic
Subscribe To Our Newsletter