Physiotherapy Services at Southport Doctors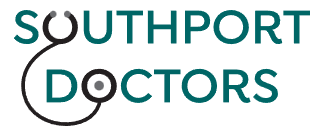 Comprehensive Physiotherapy Solutions
At Southport Doctors, we are proud to offer a wide range of physiotherapy services tailored to meet the unique needs of each patient. Our approach is holistic and patient-centric, focusing on delivering personalised care that promotes recovery and enhances overall well-being. Our services include but are not limited to:
Sports injury rehabilitation
Post-operative care
Chronic pain management
Musculoskeletal physiotherapy
Movement and functional assessments
Meet Our Expert Physiotherapist: Dr. Joel Nucum
Dr. Joel Nucum, a distinguished member of our team, is a highly qualified and experienced physiotherapist. His journey in physiotherapy began with a deep fascination for the human body and its immense potential. This passion led him to complete the accelerated Doctor of Physiotherapy program at Bond University in 2014.
Joel's expertise was further honed through his time at Stanford University's Sports Medicine team and the Human Performance Lab. He is adept in both American Physical Therapy and Australian Physiotherapy practices, offering a unique blend of knowledge and skills to his patients.
Unique Approach to Physiotherapy
Dr. Nucum's approach to physiotherapy is integrative, combining his clinical knowledge with a comprehensive understanding of health, rehabilitation, and performance. His experiences with NCAA Division 1 sports teams across various disciplines, including wrestling, basketball, and gymnastics, have equipped him with the skills to handle a diverse range of physiotherapy needs.
Ready to Start Your Journey to Better Health?
Take the first step towards enhanced physical health and wellness with Southport Doctors' expert physiotherapy services. Call us now at 07 5531 3205 to book an appointment with Dr. Joel Nucum. Alternatively, you can easily schedule your visit online through our booking system.
Don't let pain hold you back – let us help you achieve your best physical health today!
Please fill in the online enquiry form to ask a question or request an appointment.
Our Modern, State of The Art Clinic
Subscribe To Our Newsletter