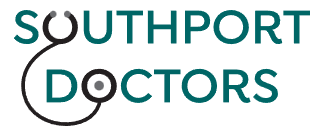 Dr Michael Read graduated from the University of Queensland Medical School in 1983. Following graduation, he worked for two years at the Royal Brisbane & Prince Charles Hospitals before taking up the position of Medical Superintendent with Right of Private Practice in the rural community of Monto.
For over 20 years he provided the complete spectrum of medical services to this community, including emergency care, surgery, obstetrics and general medicine. It was here that Dr Read developed an interest in vasectomy and circumcision procedures and has since performed several thousand over the past 30+ years.
Dr Read relocated to the Gold Coast with his family in 2006 where he now operates Southport Doctors, Gold Coast Vasectomy Centre and Gold Coast Circumcision Centre.
Dr Read is a Designated Aviation Medical Practitioner (DAME), and so is approved to perform Aviation Medicals.
When not with patients you'll find him on the running track, cultivating his ever-growing collection of indoor plants or sitting at a coffee shop scheming up ideas for his next project.
General Practitioner, Vasectomy & Circumcision, Aviation Medicals
Monday
Tuesday
Wednesday
Thursday
Friday
Make An Enquiry - Dr Read
Book An Appointment Online