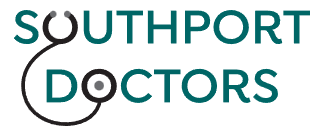 Dr Paul English received his MBBS from the university of Queensland in 1998 and became a Fellow of the RACGP in 2007. In his first 11 postgraduate years he worked for Queensland Health at RBWH, Rockhampton, Gympie, Gladstone, PAH, and QEII Hospitals. After working for about 5 years as a Senior Medical Officer in the Emergency Department at QEII Hospital he went to work for Sullivan Nicolaides Pathology (SNP). While working for SNP he developed an interest in Skin Cancer Medicine and started working in Skin Cancer Medicine after completing courses in Dermatoscopy and Skin Cancer Surgery.
Dr Paul English has worked in the field of Skin Cancer Medicine since 2012. He has previously worked in Brisbane for Precision Skin Scan (Ashgrove), Soladerm (Kallangur), Sun Doctors (North Lakes), Melanoma Scan (Mitchelton), and most recently at Gold Coast Skin Cancer Clinic and Surgicentre (Southport).
Dr English performs a wide range of skin cancer procedures including local flap reconstructions and graft repairs.
Accredited Skin Cancer Physician
MBBS, FRACGP, BSc, BSc (Hons), Certificate in Advanced Dermatoscopy and Histopathology, Certificate in Advanced Skin Cancer Surgery
Make An Enquiry - Dr English
Book An Appointment Online