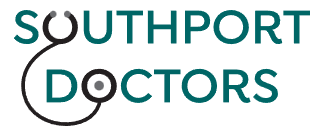 I believe my strengths as a GP are in my attention to detail, ability to listen, my diagnostic approach to " solving a mystery/problem and not being afraid to start from beginning, possibly taking a different approach to those before me. I am thorough, conscientious and non-judgmental.
I care about my patients and try to provide a comprehensive health care service for them, whether this is with me alone, or with referral to other medical colleagues or allied health services for their expertise and assistance.
My special interests are in Women's and Children's Health, including contraception, pre-conception, counselling, fertility investigations, antenatal care, post-partum and neonatal care, children's health checks, gynaecological problems, peri/post-menopause, breast care/screening. I am trained in insertion and removal of LARC contraceptives including copper and Progesterone-releasing IUDs.
I was born and studied in New Zealand, before relocating to Australia.
I am married, have two teenage children and enjoy spending time with family and friends, exploring new places and having fun.
General Practitioner, Women's Health
MBBS, MBChB, BSc, FRACGP, FRNZCGP
Make An Enquiry - Dr Norman
Book An Appointment Online